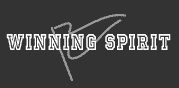 So you've decided to order from us? That's great! Just click the Order Form link below and print out the PDF when it loads. Fill it out, and either fax or mail your form to the address at the top of the form (which is also the address on the Contact Us page). We'll contact you after that regarding the details. Make sure you also read through our Policies and Regulations for ordering.
Not just you ordering? That's fine with us. Simply print out this handy Sign Up Sheet, and get your group on board! Make sure you fill out the Order Form (above) and mail it in, and keep the Sign Up Sheet for your records.

Our order form and sign up sheet are saved as PDF files that require Adobe Acrobat Reader. If you don't have it, you can download it here.